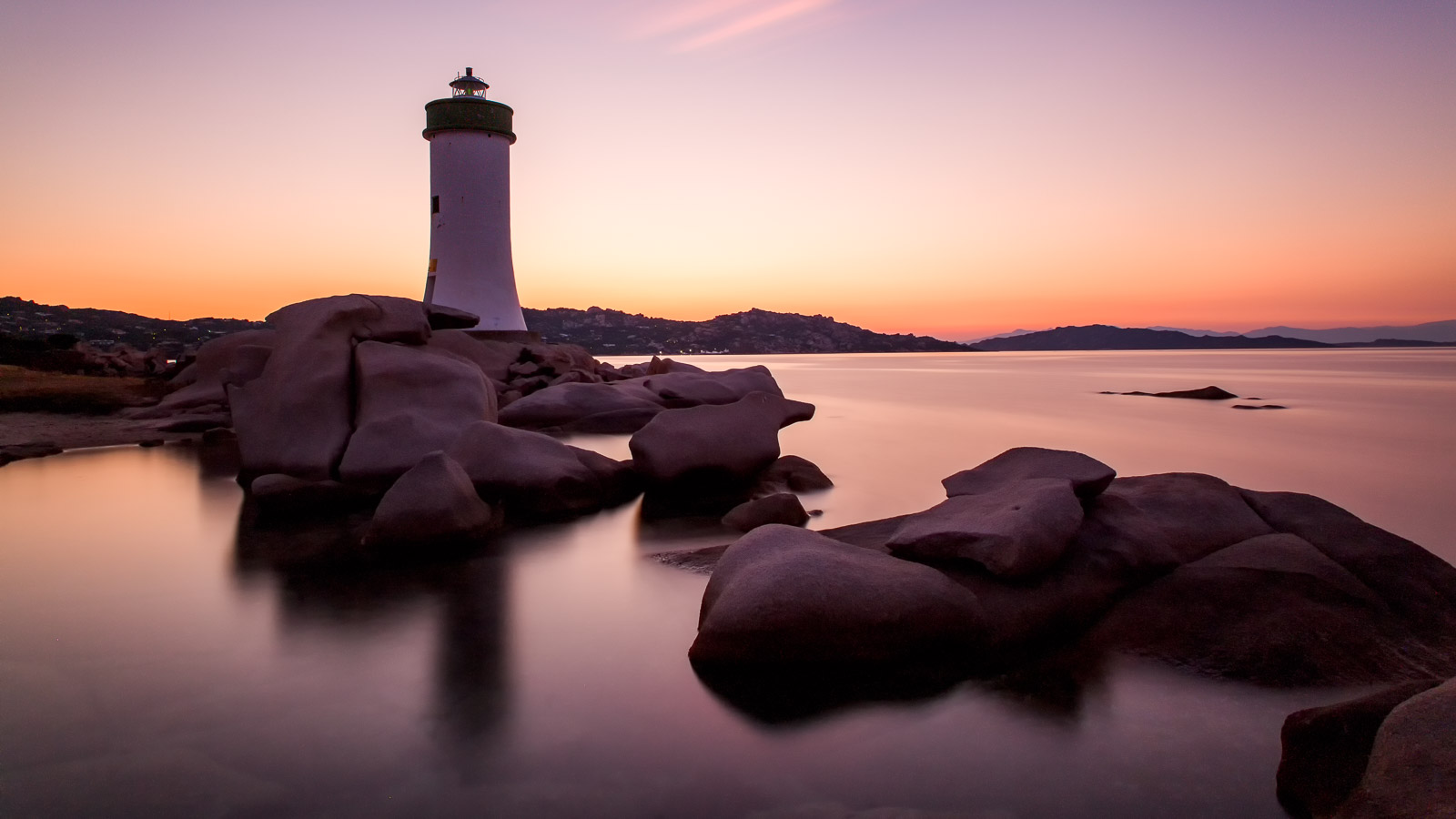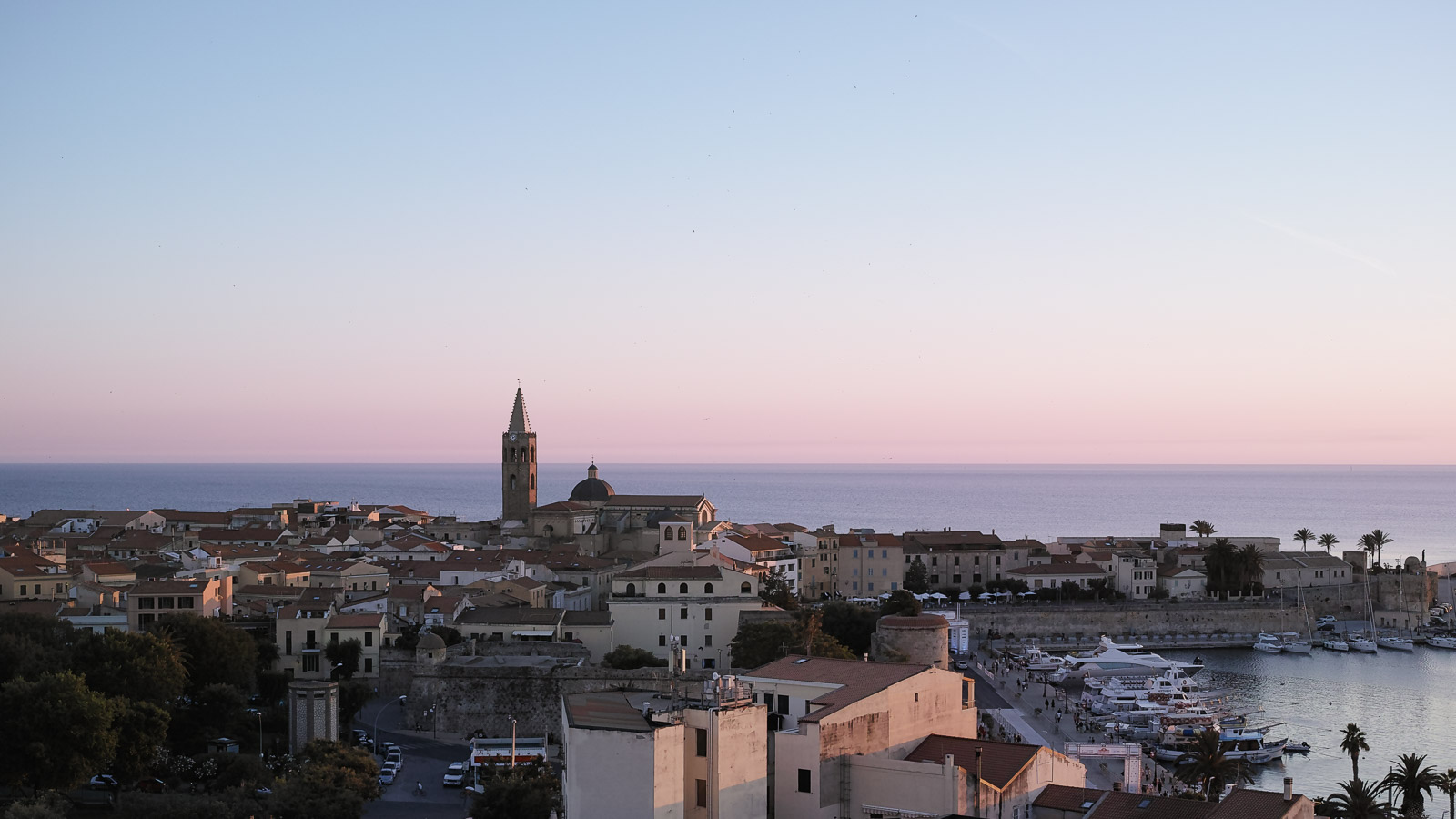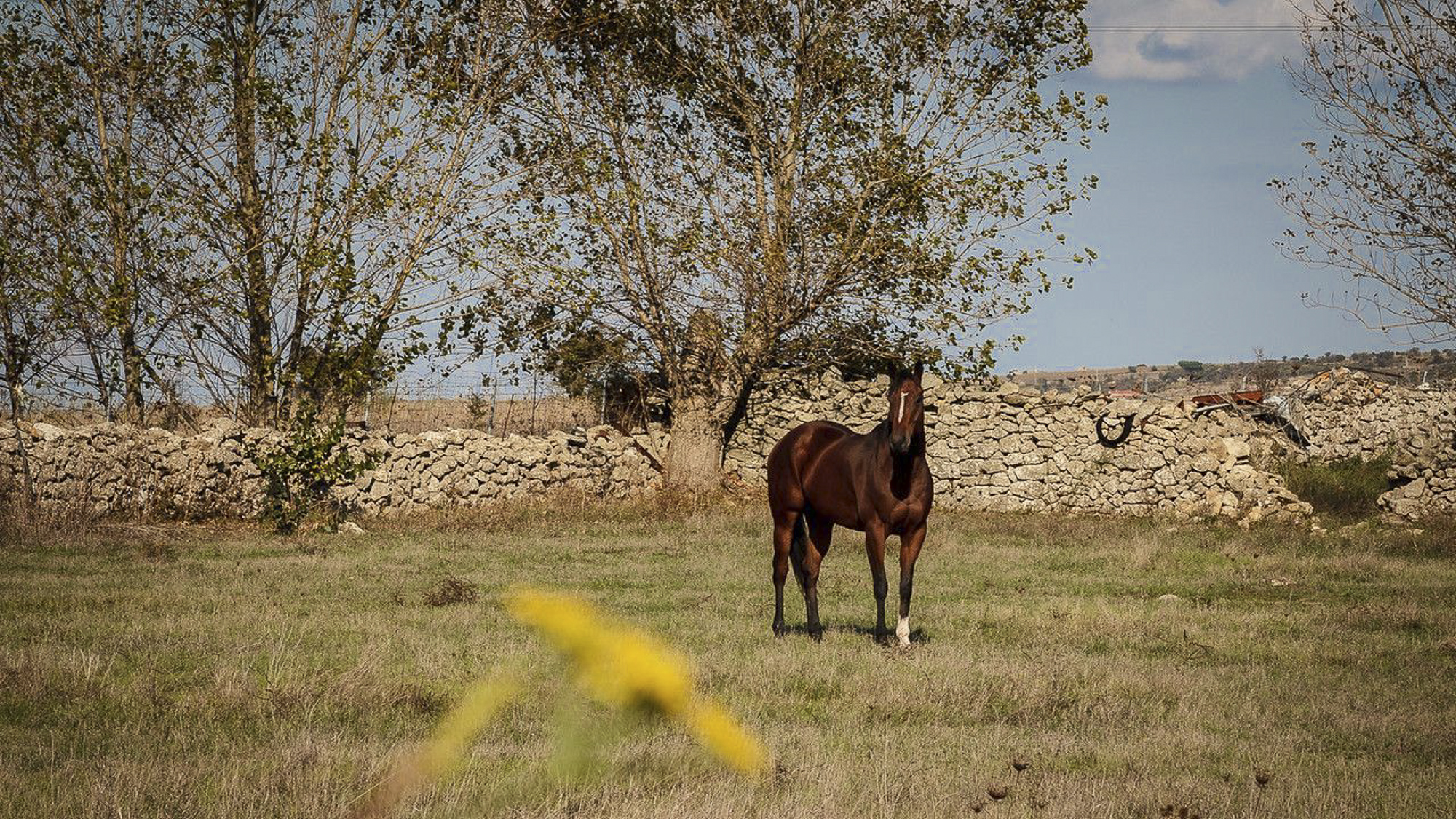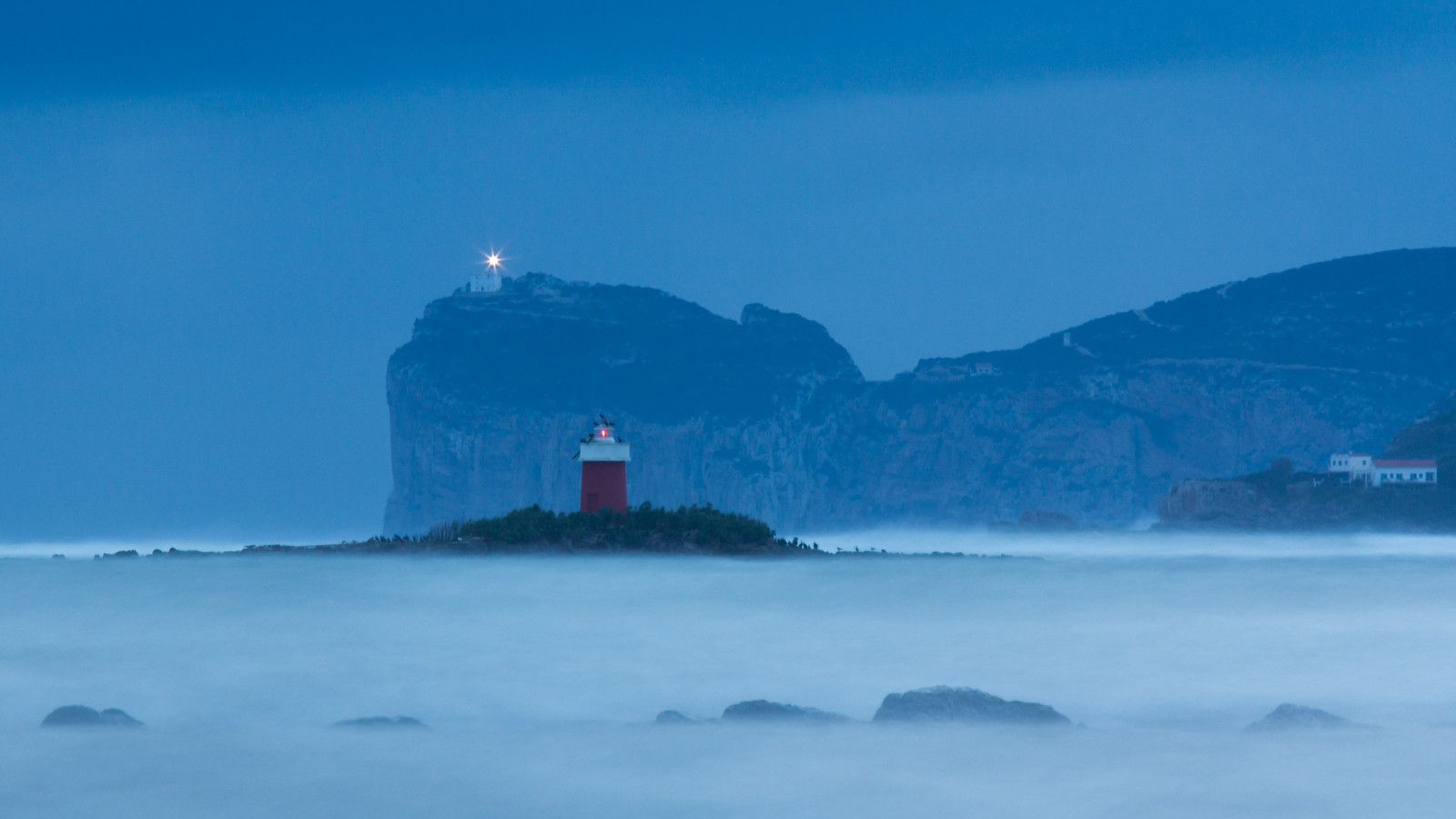 Sardinia Photography Workshop
Fly in – 25 September
Fly out – 7 October 2018
Duration – 11 active days
Type of Tour – Small Group
Max Participants – 8
Photographers - Giovanni Piliarvu, Alexander J.E. Bradley and Anna Volpi
Price – €5000
Single occupancy: €500
Early bird price 4750€ before 30 May 2018
use the code EARLYBIRD at checkout
From the rugged coast with its stunning lighthouses and rock formations to the wild hinterland, dotted with prehistoric and Roman ruins, abound with all of nature's creatures, Sardinia is a place that captures your soul.
Join us to the sandal-shaped island floating in the middle of the Mediterranean on an eleven-day intensive photography workshop to sharpen your skills in this picturesque paradise made of granite, herb-scented hills, and wind-carved cliffs. Lead by homegrown photographer Giovanni Piliarvu, Aperture Tours founder Alexander J.E. Bradley and our Italian sprite Anna Volpi; this tour will launch your photography to the next level. The intimate group size encourages personal attention to develop your skills.
Days 1, 2 & 3 — Cagliari and Sulcis
We will start our journey in the southern provincial capital of Cagliari and get lost in the largest food market in Italy. Locals, both local residents and restaurant chefs come here to get the best the sea and land have to offer. Sellers yell out their offers for the day among colours, shapes, smells, and flavours. Nearby, the coastal splendours of Sulcis draw us in. Once home to the most productive coal mine in Europe, now the abandoned factories will serve as visual candies waiting for us to take advantage of them. The area is famous for its romantic beaches and a sea that evokes a remote tropical island. We will immerse ourselves in rich history in the Phoenician city of Nora, shoot medieval watchtowers, lighthouses and fascinating rock formations. The remoteness of the region and the timing of the moon means it will be perfect for some Milky Way astrophotography.
Days 4 & 5 — Marmilla and Giara
In the heart of the voluptuous countryside, we will visit Nuraghe su Nuraxi, Sardinia's only UNESCO World Heritage Site. The focus is the Iron Age tower which fortifies the beehive compound, guarding secrets that have lasted thousands of years. As we creep up the steep road to Giara plains, we will have our first chance to encounter real European wildlife. We will be able to build up a healthy appetite chasing after the wild horses that gallop through the countryside, knowing we are only a stone's throw from one of the most renowned restaurants in Italy.
Days 6 & 7 — Bosa and Asinara Island
The pastel-coloured houses stacked high on the hillside of Bosa gives validation to the inclusion on the 'The Most Beautiful Villages in Italy'. Here we can create colorful images with its rainbow charm that just begs you to admire it all day. At Sardinia's remote northwestern tip, we will spend an entire day with our telephoto lens while shooting wild boars, horses and mouflon that roam the unspoiled countryside in the breathtaking island of Asinara.
Days 8 & 9 — Sassari
One of the most picturesque coastal towns in Sardinia is without a doubt Castelsardo. The jewel in the village is the impenetrable fortress that towers over the tightly packed medieval alleyways and stone buildings that drape over the dark grey rock to the ocean below. After meandering the village and grabbing shots of the old town, we'll have to pry ourselves from Castelsardo, to go take in the outstanding view from Capo Caccia before settling into the renowned historical city of Alghero, also known as Barceloneta (the little Barcelona) thanks to the well-preserved traces of Catalan dominance. It is here we will have the chance to capture the most beautiful sunset spots in all of Sardinia.
Days 10 & 11 — Barbagia
We round out the workshop in the beautiful mountains of the Barbagia, the most authentic and genuine region of Sardinia. It is home to many festivals and inimitable meals and flavours. The silent voice of Orgosolo's mural paintings and the experience of what is believed to be the secret of the extraordinary longevity of the Sardinians: authentic food and a simple life. We'll take our time indulging in this beauty and taking pictures that inspire us most. On our way back south we will give our fine farewells to Sardinia with a stop in a small village that has been the filming location for many a spaghetti western. After another choice quality restaurant, we will head back to where we started in Cagliari to conclude our journey.
Giovanni Piliarvu
Photographer
Languages : 🇬🇧, 🇮🇹, 🇯🇵
As a homegrown Sardinian photographer, Giovanni has frequently been at the helm of group tours around his maternal home island. He has been living with a camera in his hands in Japan for the past decade, but often returns to Sardinia where he remembers visiting his Uncle's photography shop; where he first learnt photography as a child. For Giovanni photography is an emotional journey, and he is connected culturally to his surrounds whenever he shoots. His work as a travelling landscape photographer offers him the perfect excuse to enjoy the delightful light and the stunning food of Sardinia.
Landscapes, traditional festivals and street photography are his cup of tea. Currently collaborating with exhibitions at the Island Gallery Tokyo, he has been featured by Sigma Japan, Canson Infinity/Maruman, the Japanese Cable network TBS and print publications in Italy and internationally.
Alexander J.E. Bradley
Photographer
Languages: 🇬🇧, 🇦🇺
Alexander J.E. Bradley is the founder of Aperture Tours. A photographer by spirit he has dedicated himself to his camera and opening up the world in order to break down barriers.
Alexander's style has been described as a "vivid lucid dream" as he enjoys mixing surreal elements into his conceptual work. His passion for photography grew hand in hand with his passion for travel, having visiting over 60 countries worldwide to perfect his skill. Now he teaches photography in his adopted home of Paris to anyone who will listen to him. He is a bohemian, a photographer, a philosopher and traveler... in that order.
Alexander has been featured in publications such as Lonely Planet, Practical Photography, The Guardian, The Daily Mail, Savoir Tout faire en Photographie and The Peninsula as well as being features on The Flickr Weekly and the TV show Galwat & Oklat Mico produced by Al Ghad Al Arabi TV.
Anna Volpi
Photographer
Languages: 🇬🇧, 🇮🇹, 🇪🇸
The crossroads of the Mediterranean is a love affair that inspires Mantua based photographer Anna Volpi everyday. She has been leading tours with Aperture Tours since its creation.
Her commercial work involves events, portraiture and live shows, and managing Studio Meraki, where she hosts an array of photographers for courses, seminars and photography related events.
She studies human interaction in her passion projects including personal balance, and relationships with objects and space. She always seeks to add a human element into her surroundings; hinting at storylines in conceptual, psychological or surreal ways.
Anna has shown her work in various exhibitions in Italy and Germany, and has been published in The Trip Magazine, Fluffer Magazine, Soffa Magazine, countless online articles and editorials.
Sumptuous Sardinian Cuisine
The quality of ingredients and preparation of the dishes identify and distinguish Sardinia's cuisine. Many of the recipes are passed along from generation to generation and are tightly bound to the history and culture of the Island.
From the world-renowned Pecorino cheese to the famous bottarga - salted and cured fish roe - Sardinia has an incredible breath of various dishes for its size. Beautifully decorated coricheddos and the oldest sweet in Europe, the seadas. The thick Civraxu bread and the thin Carasau bread, the malloreddus and curlungiones pasta, the precious zaffron and all the fresh food coming from the beautiful Sardinian sea. The list just goes on, and this is even before we get to the wine! With full-bodied Cannonau and fruity Vermentino leading the ranks. And the Filu ferru grappa and the Mirto liquor… You can not fault the cuisine.
Post Processing Workshops
We understand getting the photo into the card is only half of the battle. During the workshop, there will be time to go over post-processing to help you create images that pack a punch. Our photographers will sit down with you to assist your selection process, Lightroom and Photoshop workflows and techniques, and develop your best images, so you can showcase the finest Sardinia has to offer.
Sardinian Hospitality
The accommodation has been selected with criteria of comfort and proximity to shooting locations. There will be a variety of styles, from business hotels to authentic accommodation that will highlight the atmosphere of the island. All are three to four-star which provide various services and amenities. Where possible and available, we have reserved hotels that offer Sardinian cuisine, handcrafts and decor. In larger cities, where hotels are more standard, we focus on location and comfort.
Included
Three professional photography guides
Twelve nights accommodation in hotels (based on double room occupancy)
All breakfasts
One additional meal a day (lunch or dinner)
Transportation in private cars and ferries
All entrance fees to photography locations
Post-Processing sessions during the tour
Excluded
Airfare to/from Sardinia (Cagliari Airport)
Optional single room occupancy (supplement €500)
Alcoholic beverages
Travel insurance
Equipment and baggage insurance
Visas (if applicable)
Gratuities
For more information, please read the full Terms and Conditions
Early bird price 4750€ before 30 May 2018
use the code EARLYBIRD at checkout
Reviews for Aperture Tours
NERISSA N.
The learning and sharing from all and the different perspectives of all participants were wonderful. Having the expertise and guidance of three professional photographers added to the value and learning experience of this workshop. The instructors are fantastic, caring and understanding individuals who always went the extra mile to ensure that everyone was comfortable and happy... Definitely customer centric individuals!!
ELLEN M.
Alexander taught us so much in such a short period of time. He is smart, high energy and focused on teaching. The photos we took will be treasured for a lifetime. The teaching included camera use, taking advantage of camera features we didn't know we had, design of photos such as use of line and light to create interesting shots, use of a tripod and long exposure times at optimal camera settings to create stunning images and much more. All this knowledge was shared with grace and good humor! We highly recommend!!!
ROBERT P.
The Aperture Tours Workshop was a great experience! We covered some great locations, and the leader's knowledge of the area meant we didn't waste time getting to the best locations at the optimum times. The accommodation and food were excellent, and the leader's knowledge meant we got a good 'taste' of life as well as some truly memorable memories and images.